Hey all, figured I would drop in and see if anyone else is having issues out of their new Tc. bought mine with 6 miles on the clock and I am currently having some issues now with 3,600 miles. The car had a new clutch put in it at 800 miles. I am a service adviser at an independent European repair shop, so I used out system to create a R.O of issues the car is having.
I should not have to be doing this with 3600 miles on the car...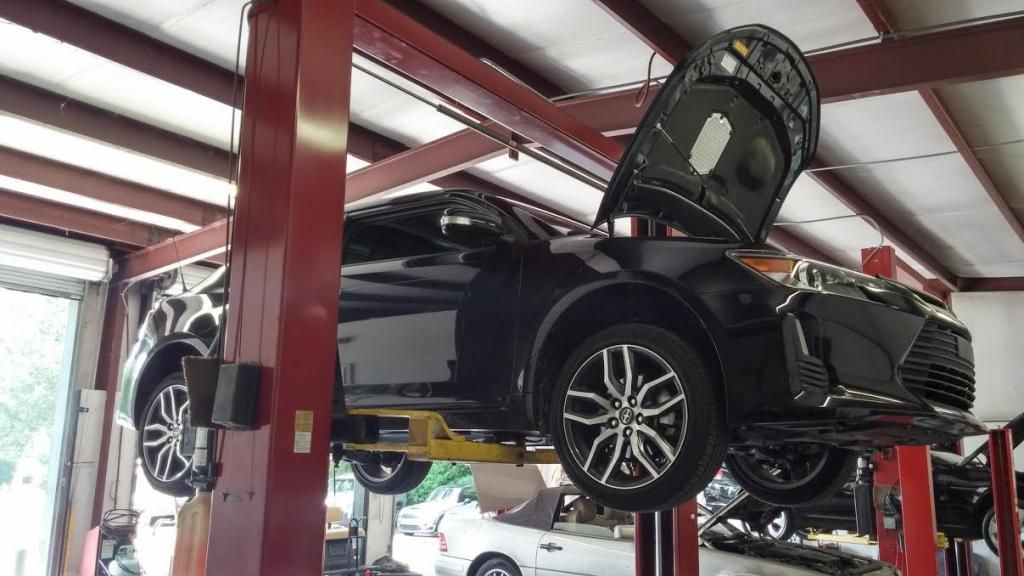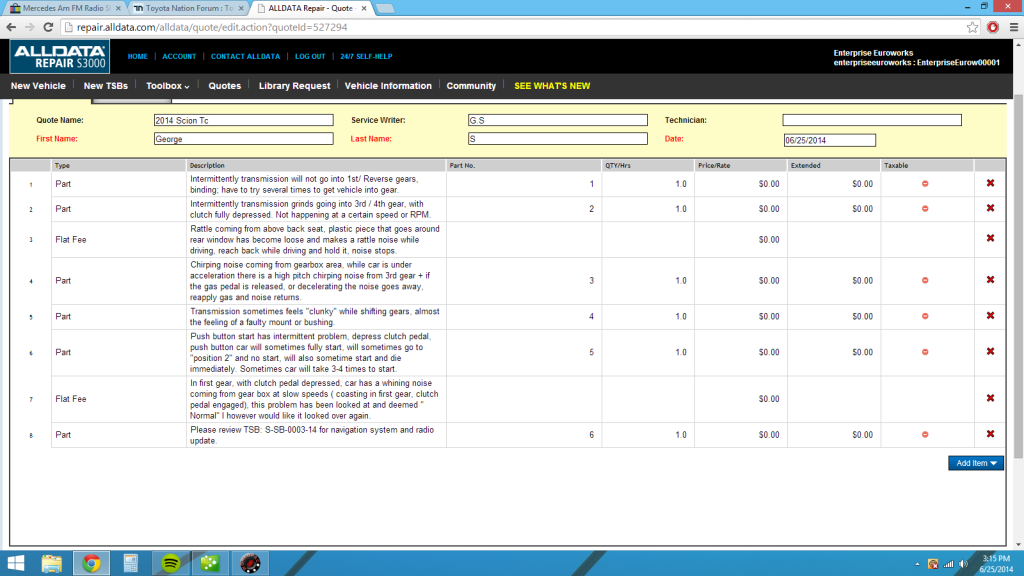 Words are a bit small, here is the full list.
Intermittently transmission will not go into 1st/ Reverse gears, binding; have to try several times to get vehicle into gear.
Intermittently transmission grinds going into 3rd / 4th gear, with clutch fully depressed. Not happening at a certain speed or RPM.
Chirping noise coming from gearbox area, while car is under acceleration there is a high pitch chirping noise from 3rd gear + if the gas pedal is released, or decelerating the noise goes away, reapply gas and noise returns.
Transmission sometimes feels "clunky" while shifting gears, almost the feeling of a faulty mount or bushing.
Push button start has intermittent problem, depress clutch pedal, push button car will sometimes fully start, will sometimes go to "position 2" and no start, will also sometime start and die immediately. Sometimes car will take 3-4 times to start.
In first gear, with clutch pedal depressed, car has a whining noise coming from gear box at slow speeds ( coasting in first gear, clutch pedal engaged), this problem has been looked at and deemed " Normal" I however would like it looked over again.
Thanks for any input before I drive this thing back to the dealer...
UPDATE- 8-9-14
Toyota sent out a regional service manager to inspect the car for noises and issues that I have listed above. He drove it then told me that he would have to get his hands on another one to compare, a few days later I received a call from the local dealer informing me that he had driven another one and that mine had no issues. Apparently they drove the exact same. Which means it was noisy.. The local dealership drained my transmission fluid and replaced it with new fluid, I guess trying to find debris in the fluid. The Trans is still very noisy and still has a lot of unnecessary play and a clunky feeling to it. High pitch chirp in 4t-6th gears. Just very unpleasant. Because Toyota has not attempted repairs of any kind and these issues have been deemed "normal" and a "break in period" Toyota has given me the option to start the lemon law and arbitration paperwork. I am hoping for trade assist or a full buy back of the vehicle due to this in going issues at a mere 4,500 miles. Will update as I get more.