Ok Since I love pictures so much....here is my progress
This is what it looks like finished.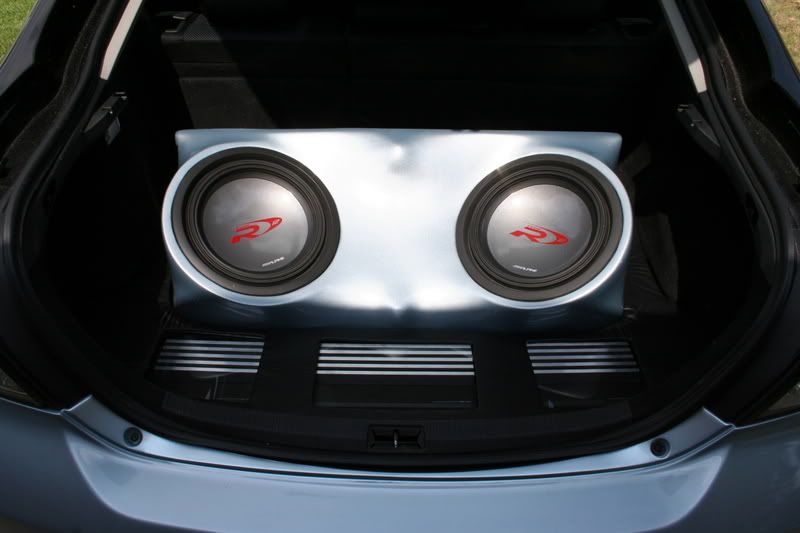 First I had to clean the garage to have room. We have a ton of empty boxs to get rid of.
Before: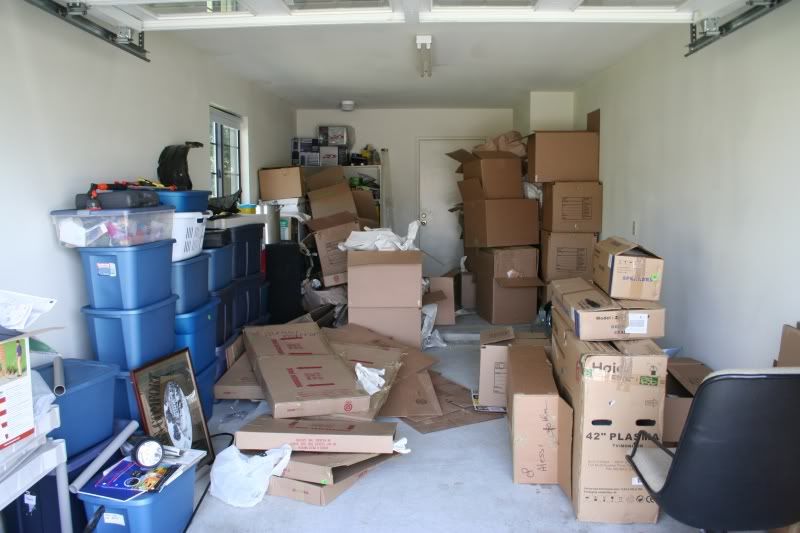 After:
Some of the tools I have bought. A palm sander, jigsaw, drill, rotozip (waste of money) and a bunch of other things: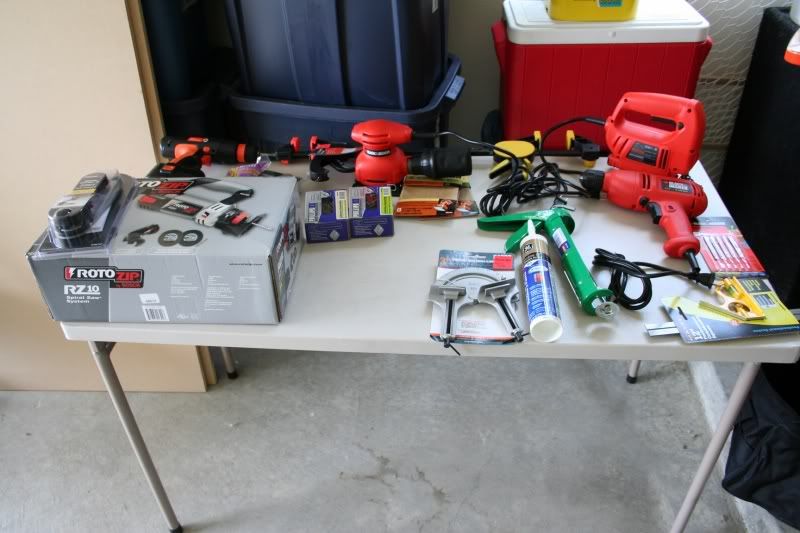 I used 3/4inch MDF board. Its 19.95 a sheet. If you have them cut the 49"x97" sheet into 3 pieces it will fit into our car. but make sure you dont need any pieces larger than what its cut to. I didnt. My base is 37"x13". The back is 37"x12".
Ok I started the baffles with a rotopzip but it was impossible to cut a perfect circle, so I used a jigsaw. What you need to do is find out the inner diameter of the sub so you can make a mounting ring. Make the circle for the inner diameter then add to it an inch over the total diameter of the sub. You will have a ring.
The other ring to go ontop of it will be slightly larger than the size of the sub then add an inch for the outer cut. You end up with two Rings, one larger than the other. I used 13 [sup]19/32[/sup] for the outer diameter of both. I used 10 [sup]13/32[/sup] for the inner of one and 12 [sup]19/32[/sup] for the inner of the other.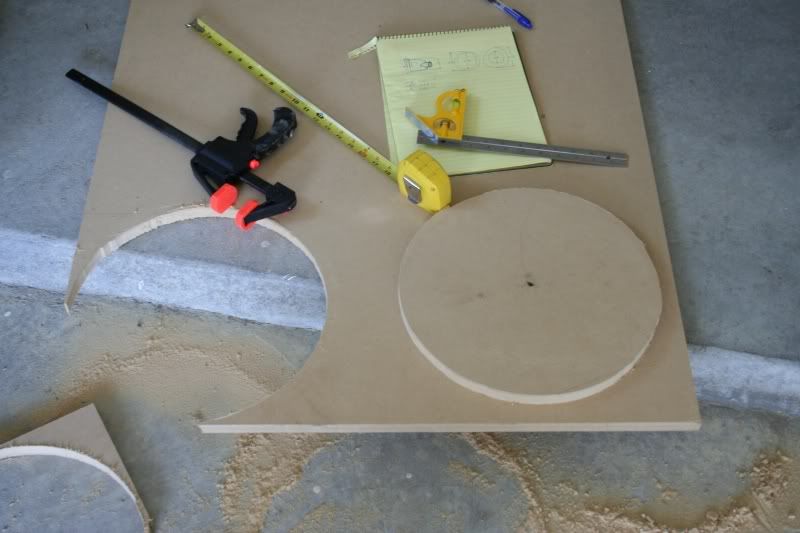 Ok i then used wood glue and put the larger ring on top of the smaller ring. I predrilled two holes to hold it and used 1 [sup]5/8[/sup] screws to hold it and I also clamped it. Hopefully you can see what i mean by the different rings.
I let it dry for a day then test fitted it. Its tite so I will sand it down a bit.
I started laying it out and wanted this but it wont fit.
So I am doing this:
I measured from the edge of the carpet in the back up to an inch from the amps and made the base that deep. For width I measured the opening of the trunk and subtracted an inch, so I can put the box in and out. 37"x13"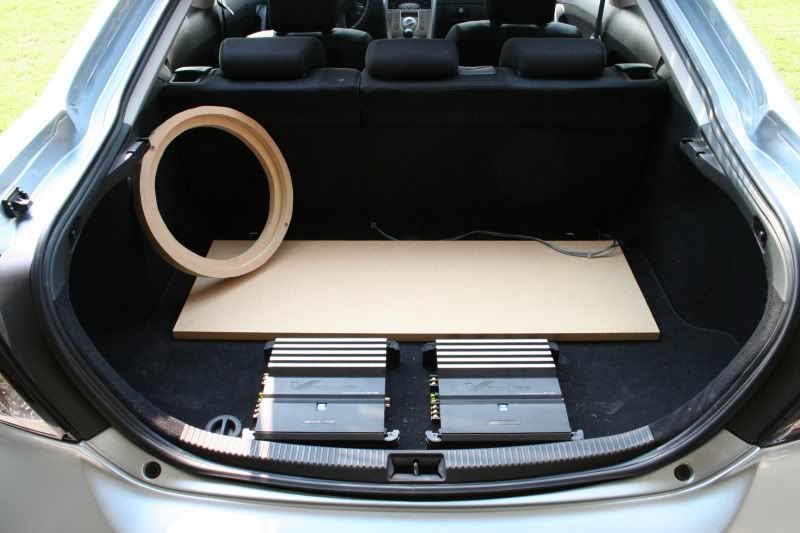 For the height I measured where the trunk lid is and subtracted an inch. 37"x 12"
I then put it togethor with wood glue. Clamped it, predrilled holes and screwed it togethor. Its drying now.