Jun 27, 2018 9:46:55 pm
Edited 1 times, last by Angaroo on Jun 27, 2018 9:49:56pm.
Get in a wreck? Hydroplane and rip off some bumper pieces? Cut off way more than trim than you'd like? Well I will show you how you can give your bumpers some loving with some sick zip-tie stitching love!
Requirements (User may modify)
1 Drill of your choice
1 Drill Bit close to Zip-Tie diameter
Zip-Ties (Color, Size and Amount will Vary on Application)
Ducktape (To prevent Paint peeling during initial hole drilling)
Pliers (To help tighten Zip-Ties and cut off excess)
Optional Supplies
1 Hydraulic Jack
Pair of Jack Stands
Pair or Wheel Chocks
Black Felt-Tipped Marker
Now depending on your ability to access the area of treatment, you may or may not need a jack/jack stands to give the car a good lift. For this repair, I used a jack and jack stands so go ahead and chock your wheels then jack up the car and securely place jack stands before releasing the jack.
First take your bumper pieces and line them up, hopefully they snap or fit together decently.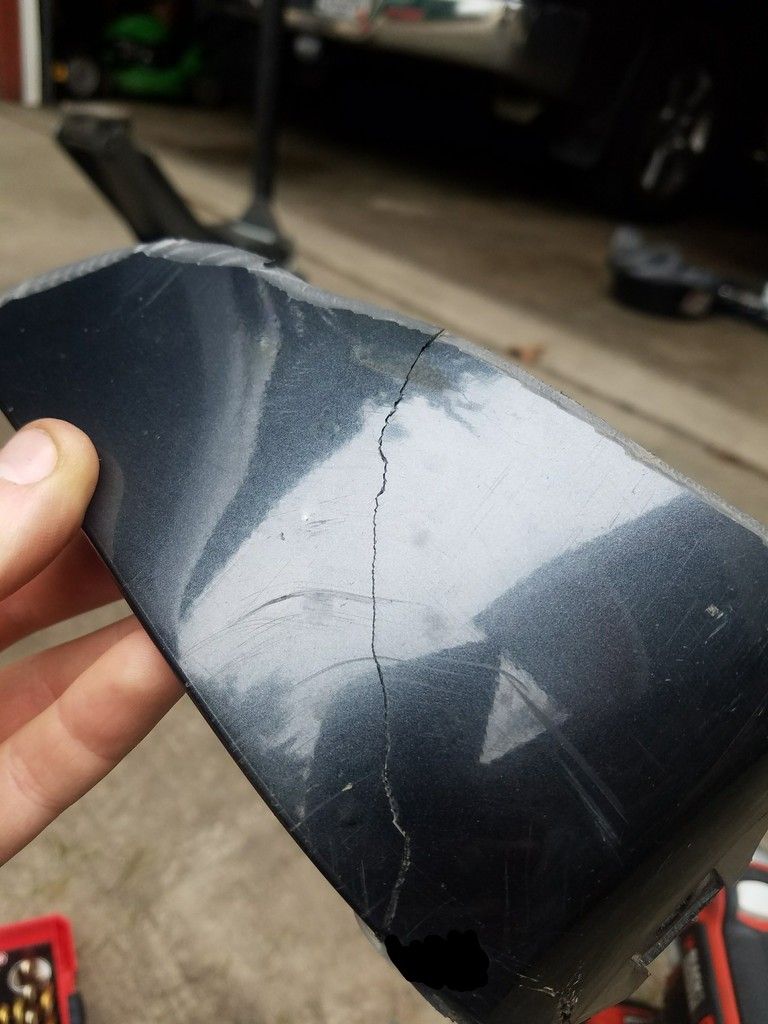 Next place a strip of duck tape along the whole fracture line. (Bad Photoshop but the tape doubles for paint protection while drilling and it'll clearly show the fracture line when drilling for ease)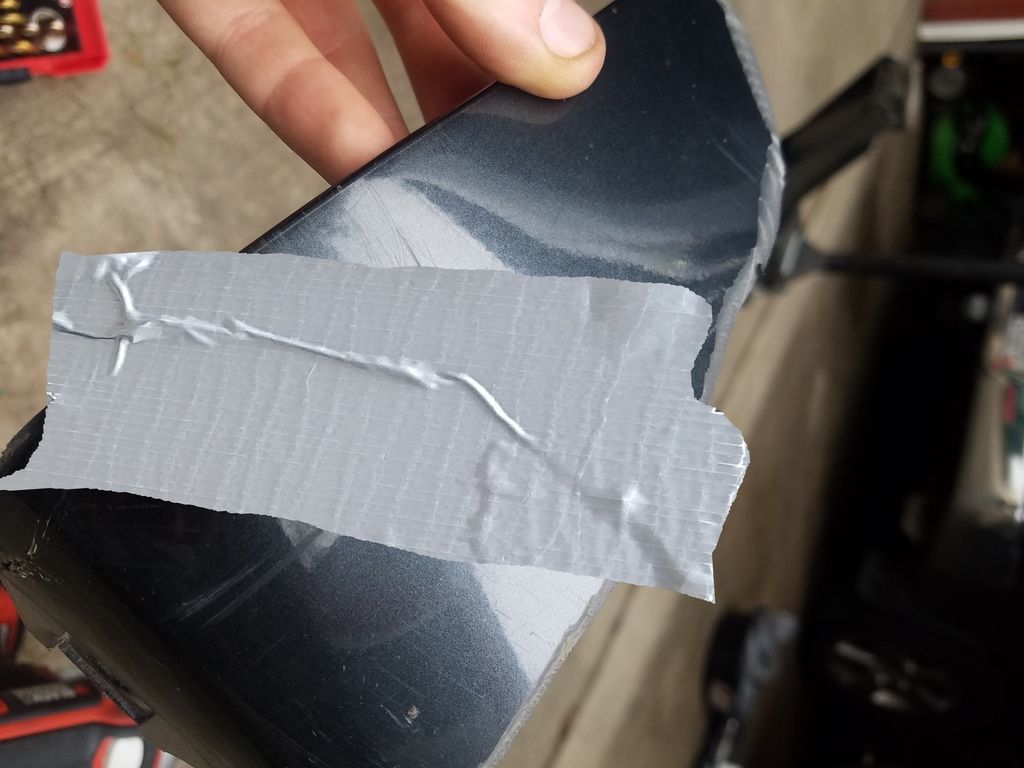 Drill your Zip-Tie holes in any fashion you'd like but I did the typical zig-zag pattern. (Again bad photoshop)
After drilling, remove the duck tape and apply two Zip-Ties (Top and Bottom) to help secure the pieces while you stitch it up.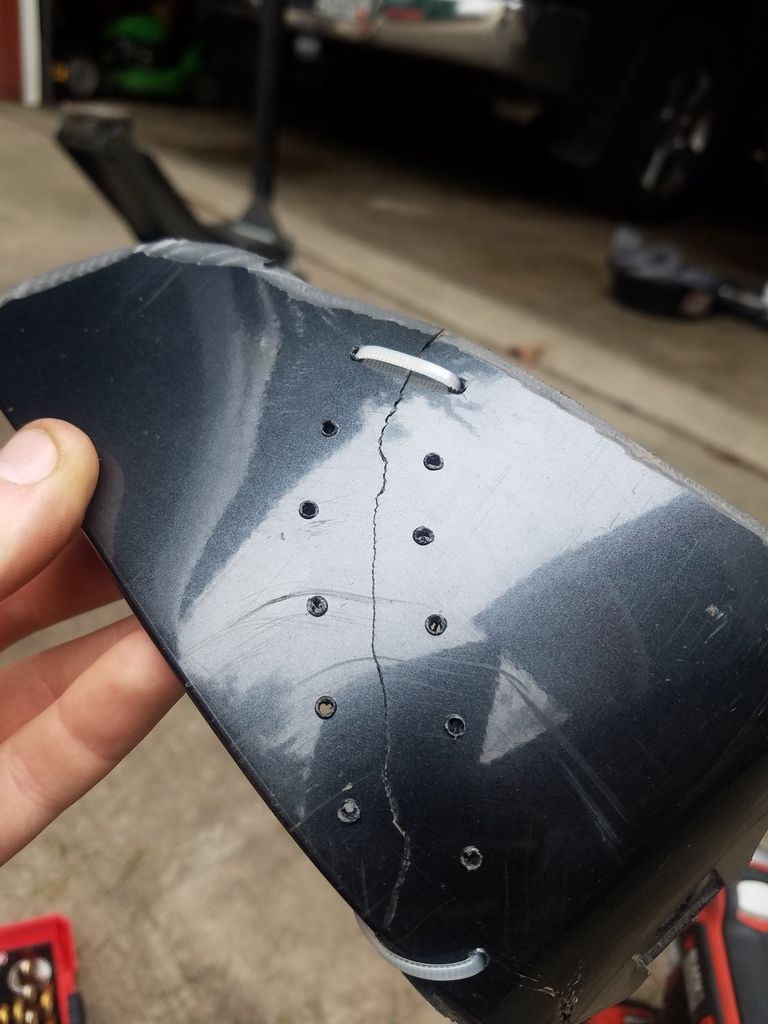 After the two stabilizer Zip-Ties are on, go ahead and apply the remaining stiches to complete this piece.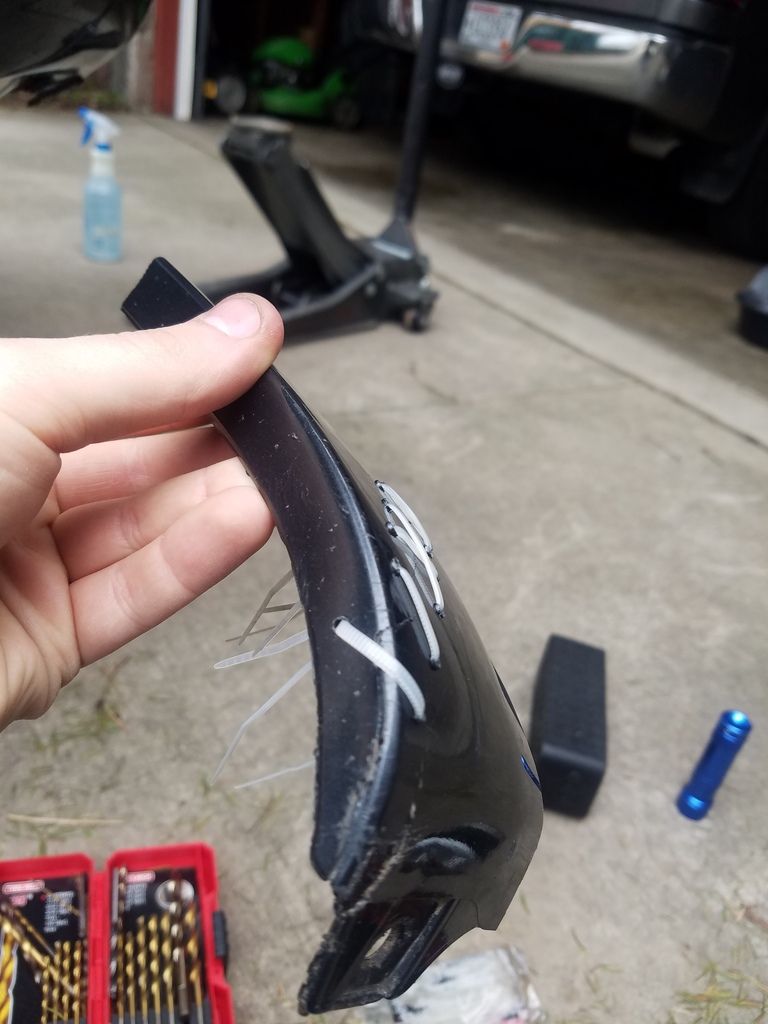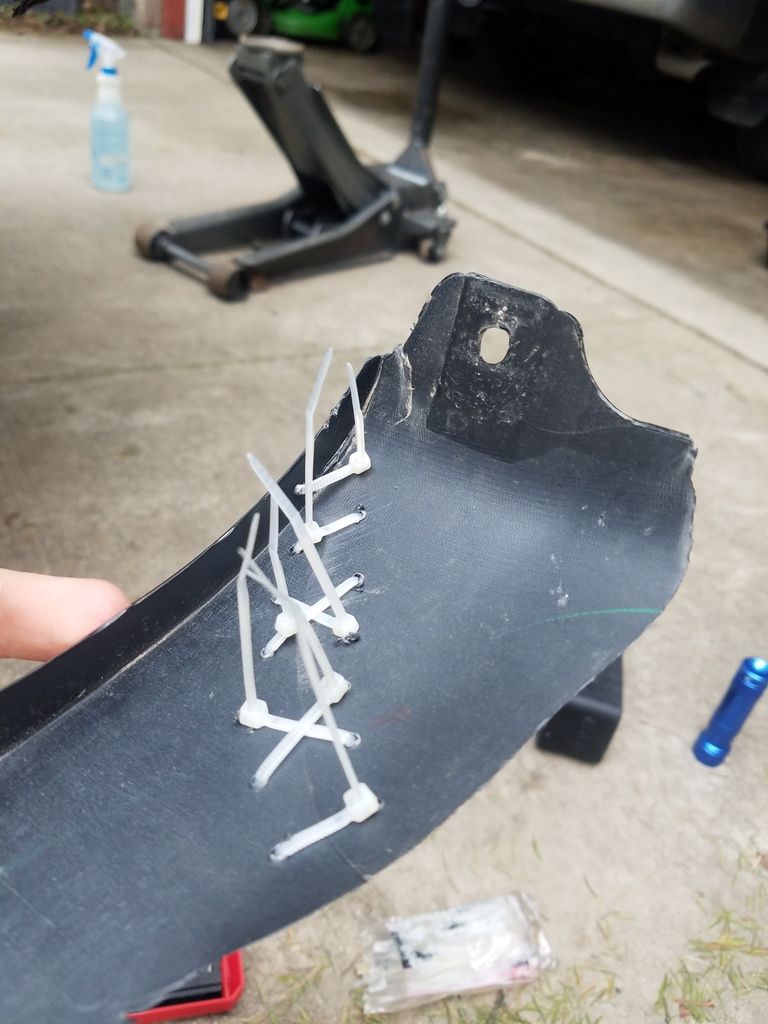 Next we're going to take this now single piece and line it up to the original bumper to approximate the next stitch job.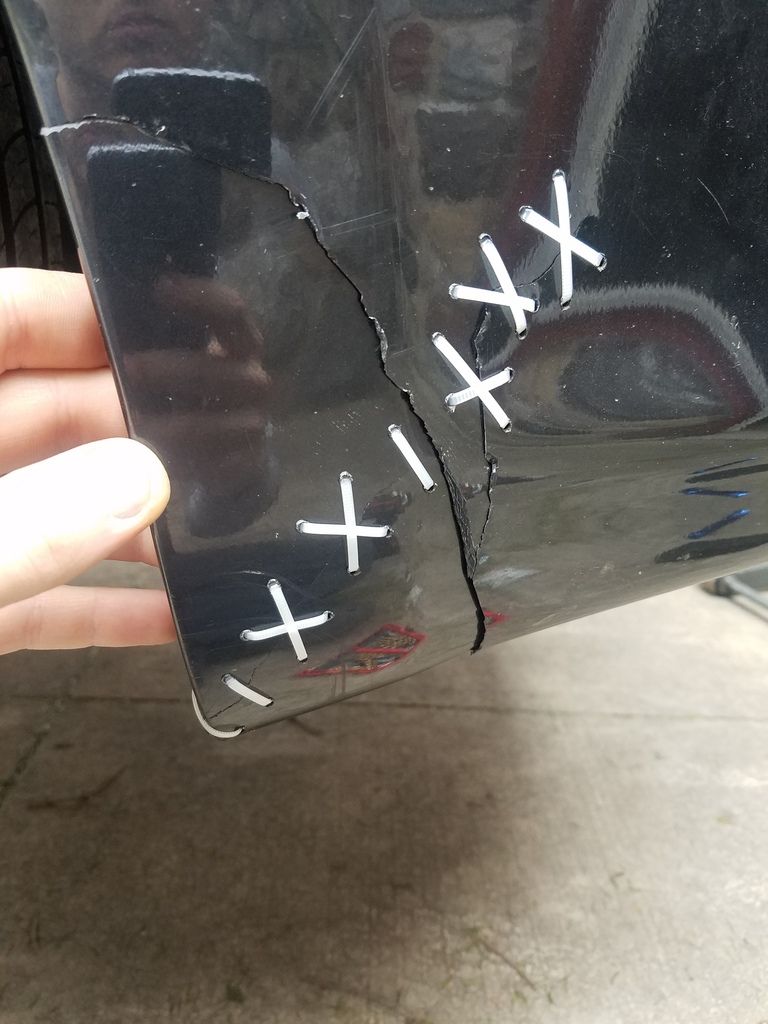 Apply a nice duck tape strip again to approximate the areas for drilling.
Drill the holes again and remove the tape when done. Hold up the piece and begin stitching. Here is the end result.
This stitch job has held up quite nicely since then. Still intact even after fighting against all the elements.