I installed H&R spacers on my TC since I didn-t like the wheels tucked in after the drop with S-Techs. It has 15mm front and 20mm rear but I only have DIY of the front since I was in a hurry when I did the rear. I would not recommend going any thicker since I've already tried so did Schuller from SL. I originally had 20 on both front and rear, Schuller tried 20 front and 25 rear. They work fine but they start rubbing when you hit bumps or go through dips.
Here is the picture of the front disc. Mark the disc and the hub so you can put it back the same way ( I used the 2 little holes on the disc and the rust mark on the hub as my marker).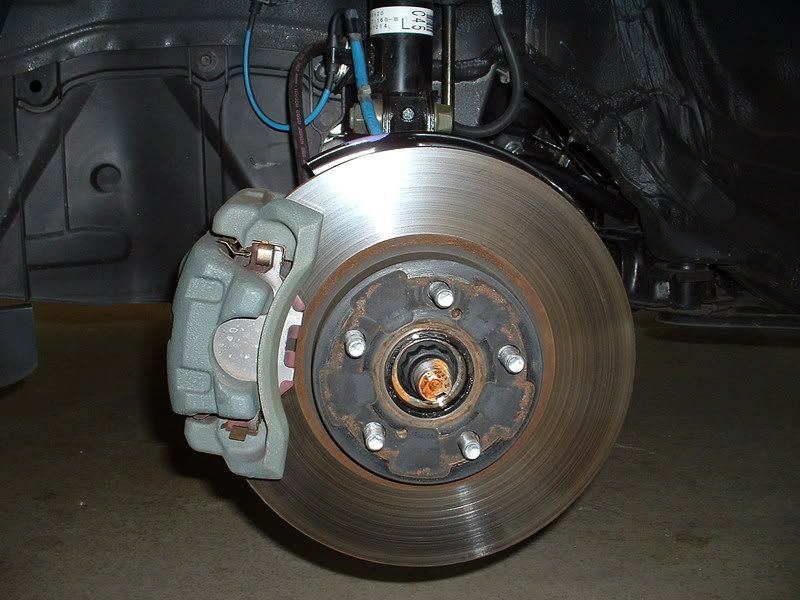 Remove the 2 caliper bolts on top and bottom.
Top: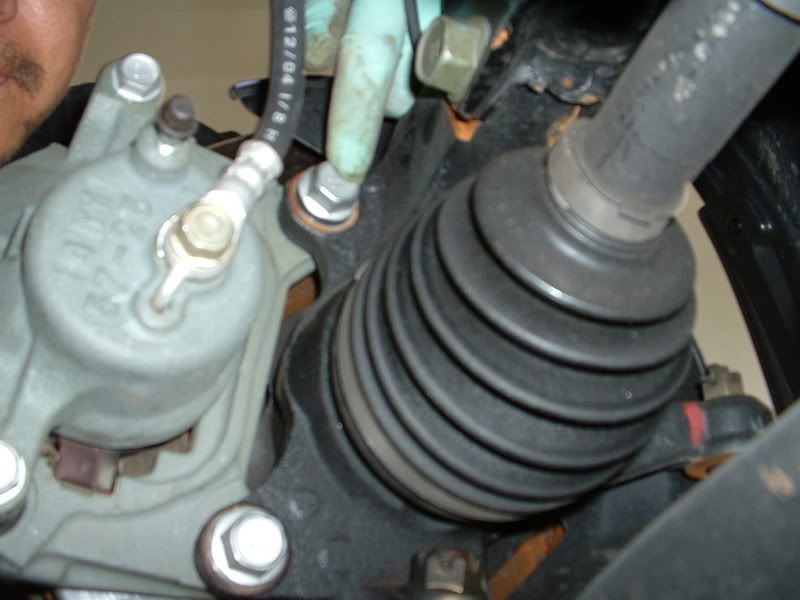 Bottom:
Make sure you hang the caliper so it doesn-t stress the rubber hose.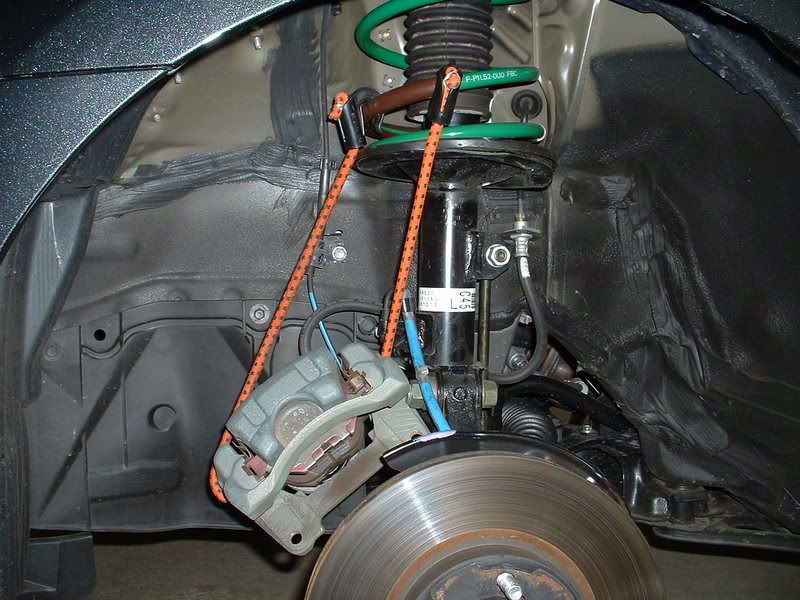 Pull out the Disc so it looks like this.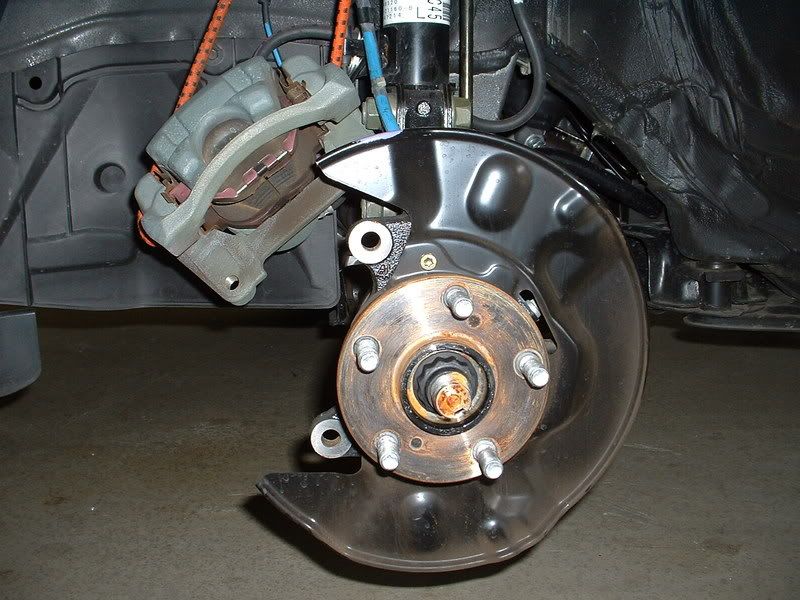 Line up the lug bolt to the notch behind the hub so you can take it off. The repair manual says use a special tool to do this. I used my -special hammer- to knock it out.
Replace it with the longer lug bolt that came with the spacers. You need to perform the following procedure for all 5 lugs.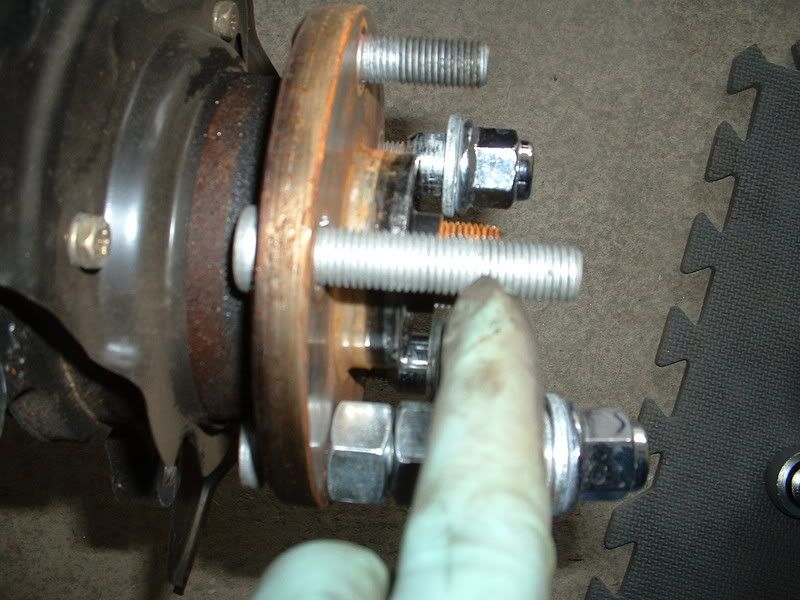 Use some washers (I used bigger nuts) and tighten the nut to force the new lugs to sit properly behind the axel. You might have to use a bar or something to keep the axel from turning while you tighten the nut.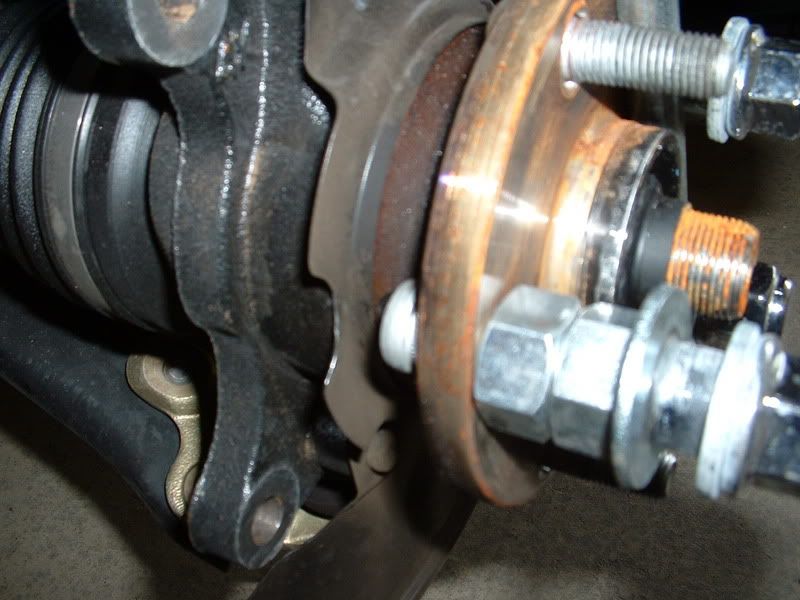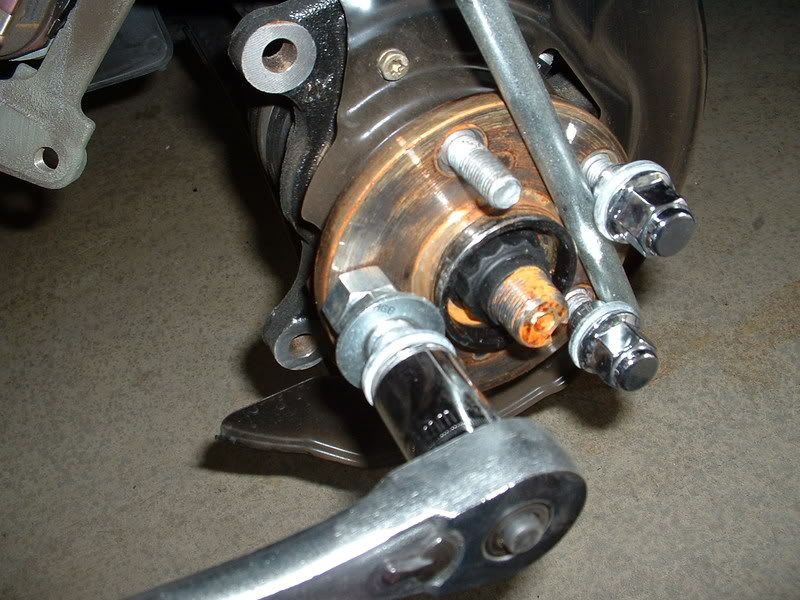 Put the disc back over the hub lined up with the mark you made earlier. Install the calipers back and tighten the 2 caliper bolts (manual says 79 ft-lbf). Put the spacers over the disc. Make sure its facing the right way.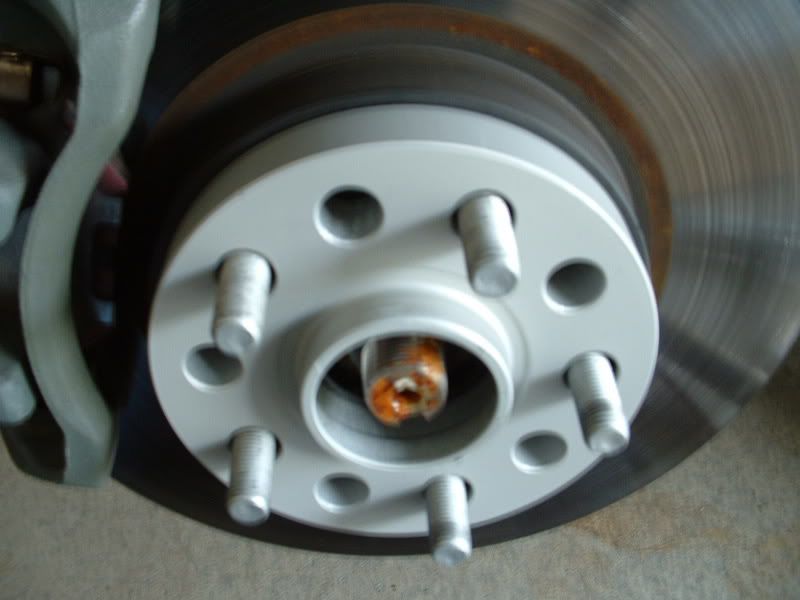 Put the tires back on and you-re done on one side. Now go do the other side. This is how it looks like after 15mm front and 20mm rear spacers were installed.