Ok, per request, here's a DIY on how to flush your radiator.
What you will need:
-Flat tip screw driver
-1 gallon of your preferred
NON-DILUTED
coolant
-1 bottle of radiator flush (autozone sells them)
-3 gallons of
DISTILLED
water (distilled water has no calcium or magnesium that will leave deposits and scale in your block and radiator)
-10mm socket and ratchet
-A large tub or bucket to catch the coolant
-jack and jack stands if you wish to lift car or have to (I do)
Steps:
1: Start your car and let it run for approximately 1 minute
WITH
your heat at maximum temp and blowing at maximum speed
[i]This opens the heater control valve and allows all coolant in the block, radiator
AND
heater core to circulate)
2: Shut engine off and let sit for about 1 minute
3: Locate radiator cap (circled in
red
) and twist off to the left
4: In same picture, locate fill line for reserve tank (
green
. Carefully pull away from radiator neck and keep tip up (coolant will come out if it drops below the level of the reserver tank...gravity)
5: Loosen and remove 10mm nut in blue and remove reserve tank and hose from vehicle (drain separately)
6: Remove splash pan from under driver's side of front bumper (use screw driver on plastic rivets and 10mm socket on screws). You will see the ones to loosen (no picture at this time)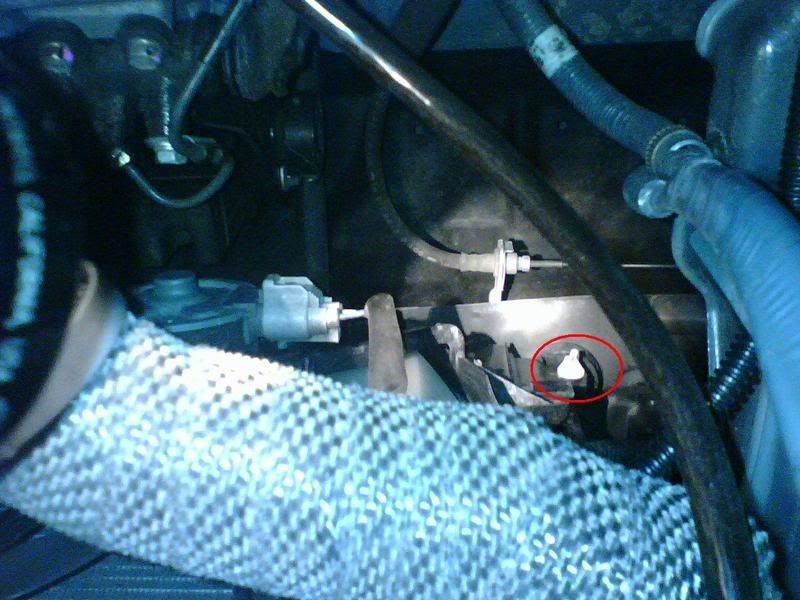 7: Position tub/bucket under drain valve located on driver's side BOTTOM of radiator (picture above)...coolant will rush out so just let it do its thing.
8: When coolant is all out, close bottom drain valve.
9: Pour radiator flush into radiator cap neck and top entire radiator off with distilled water (will take almost 1 full gallon)...Place fill hose and reserve tank back in car but no need to bolt it in place. Just reconnect the hose to the neck of the radiator.
10: Close radiator cap and start car. Let idle with heat blowing maximum for 10 minutes.
11: After 10 minutes, let sit for 5 minutes to cool and
CAREFULLY
open radiator cap, remove fill hose from reserve and loosen bottom drain plug to drain out fluid.
12: Close drain plug, refill entire radiator with pure distilled water and perform steps 9-11 (without adding more flush chemical)...this will cleanse all detergent out from engine block, heater core and radiator.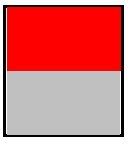 13: Create your mixture of 50/50 coolant and water in an empty gallon jug (red is coolant and grey is distilled water)
14: Making sure lower drain plug is closed and reinstalling reserve tank and hose completely, pour contents of mixture into radiator neck until no more will fit.
15:
WITHOUT CLOSING RADIATOR CAP,
start car and let idle for 10 minutes with heat blasting at maximum...
In this step, you will "burp" the system of air pockets
. As the coolant gets sucked down, just slowly keep adding your mixture to the radiator. After about 10 minutes of adding fluid (you'll see bubbles come up in that time a good bit), close radiator cap and fill reserve tank to proper level (about 2 inches from top)
16: Make sure all fittings are closed and temperature is between H and L and you are done.
Hope this helps everyone.