So just to start out I take no responsibility if you drill a hole through your self in anyway shape or form, cut your self, get scrap metal in your eyes or harm your self in any way shape or form while attempting to do this.
I was getting sick of looking at my check engine light throwing me the the code PO420 caused by my DC Header and I'm cheap and i didnt want to order the ones that they had online for anywhere from $15 to $50. So here is a DIY on how to make your own.
What you will need is:
Drill(cordless or Electric)
7/16" drill bit
1/2" drill bit
Eye protection of any form
Help! Brand Spark Plug Non-Foulers part#42009 From Autozone or wherever for $4.99
Vice Grips or something to hold your Fouler in place while drilling
1. Take one of the foulers out of the package and place it in vice grips or whatever with the small hole facing the ground. place the other one somewhere where you will not lose it being as you will need it later.
2. Now with your Drill with the 7/16" drill bit in it and wearing EYE PROTECTION drill a hole all the way through. Start drilling slowly and pick up speed as soon and you feel the metal inside of the fouler start to give way to the drill bit.
3. now once you have drilled through with the 7/16" drill bit turn the fouler over(watch out it will be hot) so that it is now facing the opposite direction(top facing you)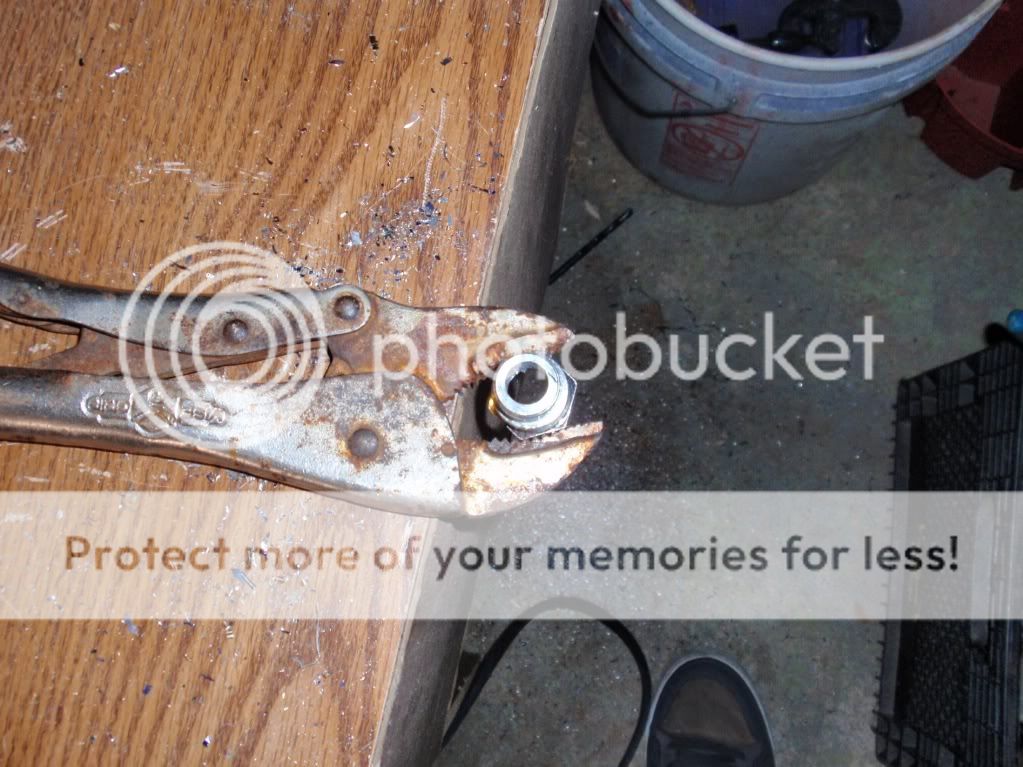 4. Now switch out your Drill bit to the 1/2" drill bit. once again start drilling through the now larger hole till you have made it all the way through. The reason i used 2 different size drill bits was because I didn't want the drill bit to Seize and get stuck inside of the fouler.
5. now that you are done drilling you hole large enough for the top of you O2 Sensor to fit snugly into your fouler you might want to let it cool off. i didn't feel like waiting so i ran it under some cold water for a few seconds.
6. Now take once of the washers that you received with your fowler's and place it on the bit that you just drilled through.
7. now that you have the 2 foulers. the one with the larger hole and the one with the original size hole. Screw the original unmodified fouler on to the fouler. when you are finished the original unmodified fouler should be on the top of the modified one.
8. now you are done and you are ready to install this onto your rear O2 Sensor. If anyone feels that they are unable to do this or do not have the necessary equipment to do so I can make you one for $25 shipped